Despite the nation's real estate sector continuing to feel the pandemic pinch, the Queensland capital's low COVID-19 cases and well-priced luxury properties fuelled the market surge, with Knight Frank's latest Prime Residential Review Q3 2020 report revealing the city outshone its east-coast counterparts in fewer days on market, price growth and rental growth.
Knight Frank's head of residential research Australia Michelle Ciesielski said the nation's luxury market had generally weathered the COVID-19 storm well thanks to the plethora of cashed-up buyers looking to bag the perfect pandemic haven, but said "upsizers and rightsizers" were turning their gaze north, lured by the sheer liveability of the country's third largest city.
"This trend will continue in prestige for Brisbane because, when we are talking about that prestige end of the market, we're talking about entrepreneurs [leading the buying charge]," Ms Ciesielski said.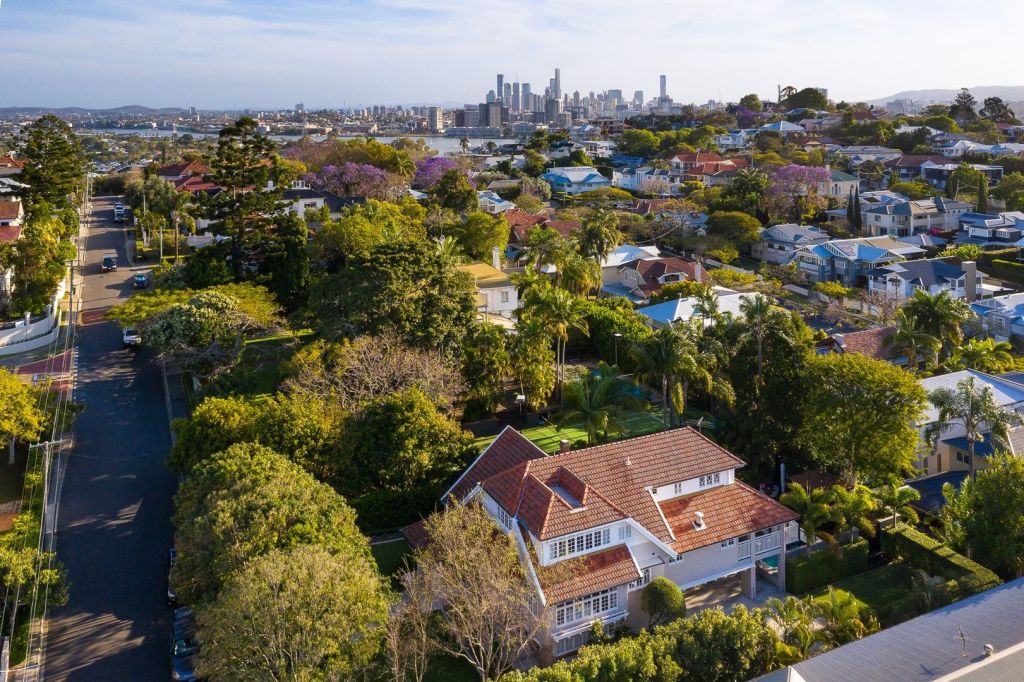 "And when something like COVID comes along, it's a matter of reviewing our lifestyle and Brisbane has been fortunate. It opened up again before the other cities and it has become an attractive option. People will look for more lifestyle over the next year and Brisbane ticks a lot of the boxes."
The Prime Residential Review Q3 2020 report revealed the average time for a prime property listed on the Brisbane market dropped to 112 days in the June quarter from 116 days the previous quarter, while price growth for prime property rose 2.5 per cent over the year to June 2020 and 0.3 per cent over the past quarter.
Despite the stellar performance, Ms Ciesielski said appetite continued to outstrip supply, sparking a surge in prestige rental demand with rental prices rising by 6.9 per cent over the past year.
The Knight Frank report also revealed Sydney's prestige property market's resilience throughout the pandemic,  with 3 per cent capital growth clocked over the past year and 0.3 per cent over the past quarter. The average days on market for a prestige property did, however, rise to 82 days in the June 2020 quarter, up from 72 days the previous quarter
"While it is taking slightly longer to sell a prime property in Sydney, this can largely be attributed to increasing difficulties getting finance, rather than a lack of demand," Ms Ciesielski said.
Prestige property rentals also rose in Sydney by 2.2 per cent over the year.
Off the back of a stricter lockdown, Melbourne was continuing to drag the property chain, with the report showing average days on market for a prestige property had increased to 90, compared to 86 days the previous quarter. Capital growth for a high-end property also dropped 1 per cent over the past quarter, while rental growth fell by 0.1 per cent over the past year.
Christine Rudolph, from Brisbane's Ray White New Farm office, said the swarm of buyers in the local prestige market had been nothing short of a frenzy with inquiry surging from Melbourne and Sydney home hunters – alongside Brisbane residents working for international companies.
"What we have also seen in the past couple of years is the massive growth in Brisbane emerging as a sophisticated, world-class city … And now it's like we're emerging out of the shadows," Ms Rudolph said.
"We are a conservative city and people and the conservative nature of Brisbane is appealing to buyers because we've never been a boom-or-bust city."
Co-founder of Sydney's The Agency Eastern Suburbs Ben Collier said while stock levels remained a hurdle in Sydney's prestige market, buyer appetite had recently soared.
"It's only been the past two months that we've seen an awakening," Mr Collier said.
"Buyers and sellers tended to go to ground at the start of COVID but we've seen sales of $20 million plus [recently] and we've seen a couple of big sales in Palm Beach in that lifestyle.
"Most of the buyers are local … and there's definitely a demand for high-end rentals as well, but there's very little to look at there and there isn't a lot of quality being offered to the market at present.
"The recent run of high-end sales above $20 million restores confidence in the prestige end of the market and shows that there's still light at the end of the tunnel."
Source: Domain