For the first time in years, it now costs more to rent a home in Brisbane than Melbourne, with mass migration and a near two-decade low vacancy rate shooting median asking prices to record heights.
Amid tales of tenant bidding wars and rejected applicants reduced to tears, the latest Domain Rent Report, released Thursday, revealed the average weekly asking price for a house in the Queensland capital soared by almost 8 per cent to an unprecedented $440 per week over the past 12 months – and by 3.5 per cent over the past quarter alone.
The price hike means the average Brisbane tenant is now paying $10 more a week than their Melbourne counterpart for a house, and $25 more a week for a unit after prices for the latter rose by a slightly more modest 3.9 per cent over the year to a record-breaking $400 per week.
Domain senior research analyst Nicola Powell said the report marked a sharp turnaround for the city, with houses, in particular, marking the steepest annual increase in rent prices since 2008 following three strong consecutive quarters of rent gains.
"Melbourne house rents have been higher than Brisbane's since about 2016 so what we've really seen in Brisbane since mid-2020 is an acceleration in asking rents and this really goes against what was happening in the lead up [to the pandemic]," Dr Powell said.
Dr Powell said while Queensland had always been a hot destination for interstate migrants, the pandemic and the possibility of remote working had fuelled the trend with the annual number of Australians moving to the state hitting its highest level since 2006.
"Tenants will find less choice, with the pool of available rentals shrinking by one-third compared to last year, pushing Brisbane's vacancy rate to a multi-year low," she said.
"House and unit rents held steady or increased in all regions across Greater Brisbane over the March quarter, apart from unit rents in Ipswich sliding a mere $5 a week. Annually, the biggest jump in asking rent was recorded for houses in Brisbane's north and Moreton Bay North, the steepest annual increase since 2008, up 6.8 per cent and 6.7 per cent annually."
While rent prices indeed soared across most parts of the city it was the capital's family-friendly pockets in the middle and even outer rings that shone brightest, with houses in Bald Hills and Everton Park enjoying the biggest annual price rise after surging 10.6 per cent to $520 per week.
Hot on their heels were Kenmore, Brookfield and Moggill, where median asking prices for houses shot up by 8.2 per cent over the same period to an unprecedented $595 per week – a rental price equal only to houses in the inner-city west region.
It's a rare rental boom that Aurora Realty Brisbane leasing manager Abi Harrington said was reaching eye-watering levels – with their agency currently managing 100,000 tenants actively seeking a home.
"We've gone from houses taking three weeks to rent out, to three days and even down to three hours [in the past quarter]," Ms Harrington said.
"You wouldn't believe the gifts I have received (from desperate tenants) from gin, to flowers to cheesecake and even a bottle of champagne.
"We used to have the policy that a tenant mustn't apply before they've seen the property but now we say apply first if you like the photos … and if you get approved we'll arrange a private inspection after [because rentals are being snapped up so quickly]."
As for the soaring rents in Everton Park and Bald Hills, Ms Harrington put the increase down to tenants being simply priced out of Brisbane's more expensive inner pockets, with houses in quiet suburbs boasting a good school catchment the number one lure.
"I've just listed a property in Everton Park … and in less than 24 hours I have five inspections booked in … but sometimes we get up to 15 people in the first few hours," she said.
"This is the height of it and it's absolute chaos. On average tenants are offering $20 to $30 dollars over the asking price but some people are surpassing that. People from Sydney and Melbourne are cashed up and headed this way because buying a house is far cheaper here and Queensland is the obvious choice as the office doesn't exist anymore."
Ms Harrington said soaring interstate migration was a major contributor to rising rent prices, with some southern home hunters willing to fork out $90 per week more in a move that was causing much anxiety among Brisbane residents.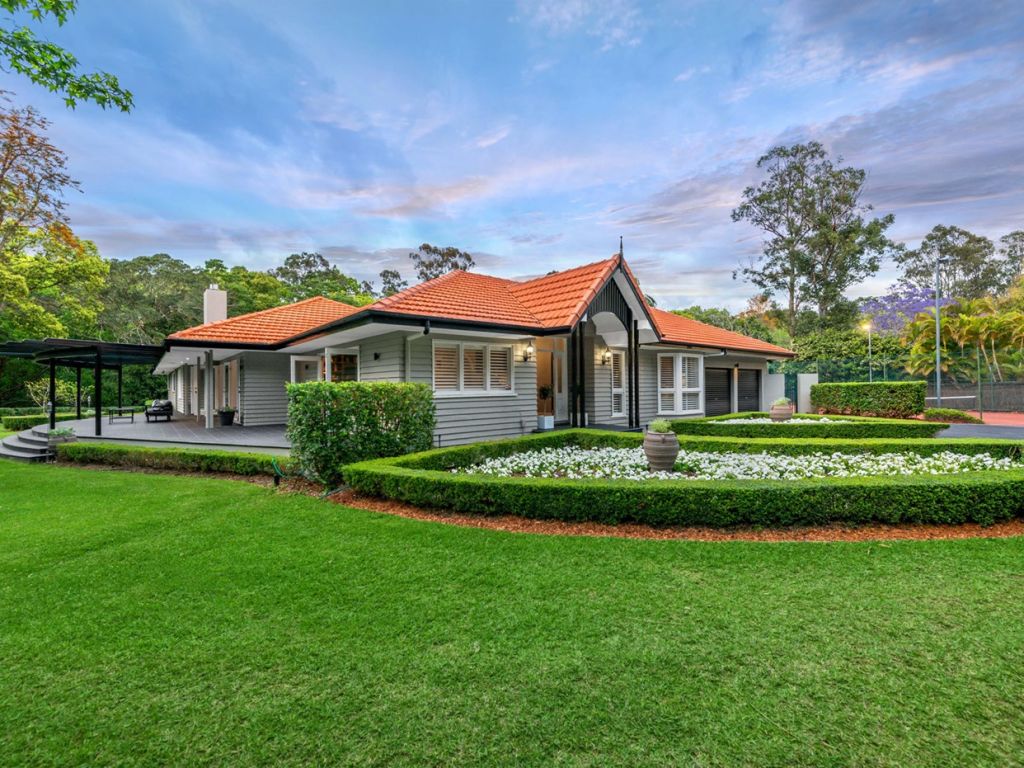 "Locals feel like they're being pushed out … and I see this getting worse. And it's not fair on locals living here struggling to meet that price range … and we don't encourage [bidding wars] because we're trying to manage expectations," she said.
Ray White Metro West property manager Stephanie Budrodeen said with rental wars now a common occurrence in hot spots such as Chapel Hill and Kenmore, median prices, in reality, had soared beyond eight per cent to as high as 30, creating a scene more akin to an auction, with the charge being led by Melbourne families particularly desperate to bag a house in a top school catchment.
She said the pandemonium was further fuelled by the "nuts" sales market with some tenants pushed out by owners desperate to sell in a booming market, while others were forced to rent purely because there was nothing to buy.
"Two weeks ago, we just had one property [a two-bedroom unit] left on our rental roll … and that's never happened before. But the downfall to all of this is owners think their properties are worth more than they are and this is going to make problems for the future when prices are no longer inflated," Ms Budrodeen said.
"Tenants are in panic mode right now … and in my opinion this a ripple effect from the housing market."