A three-storey luxury shopping galleria and a strip of high-end stores have been confirmed as tenants to Brisbane's $3.6bn riverfront megaproject.
The Courier-Mail can reveal a three-storey T Galleria Emporium will be opened as part of Queen's Wharf in 2022, as well as another 16 stand-alone luxury stores including famous brands such as Louis Vuitton.
The new tenancies, spanning 6,000 sqm of retail space, will be delivered as part of a deal struck between global retail giant DFS and Destination Brisbane Consortium, the joint-venture behind Queen's Wharf.
The new T Galleria Emporium will be located within the historic Printery Building, one of several heritage buildings preserved and repurposed as part of the project.
DFS Group chairman and chief executive Benjamin Vuchot said high-end retailers would feature over 100 prestigious brands, including some never before stocked on Brisbane's shelves.
"As a future iconic tourism, leisure, and entertainment destination, we saw Queen's Wharf as a global priority for our business, sitting high on our list alongside significant ventures in Europe and Asia," Mr Vuchot said.
"We choose locations where our customers want to visit and then create stores of a quality and richness that elevate the local retail offering to a world-class level," he said.
The T Galleria Emporium would join existing outlets in Cairns and Sydney.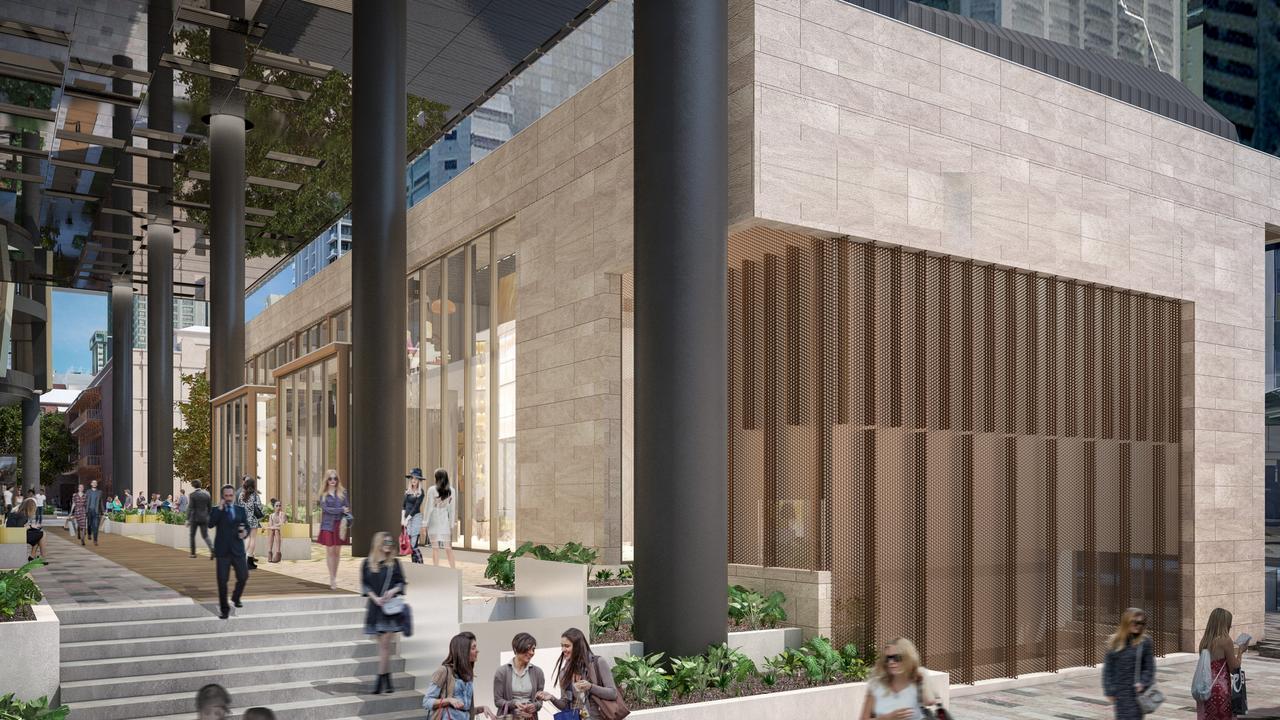 Supplied artist impression of the Luxe box retail precinct of Queens Wharf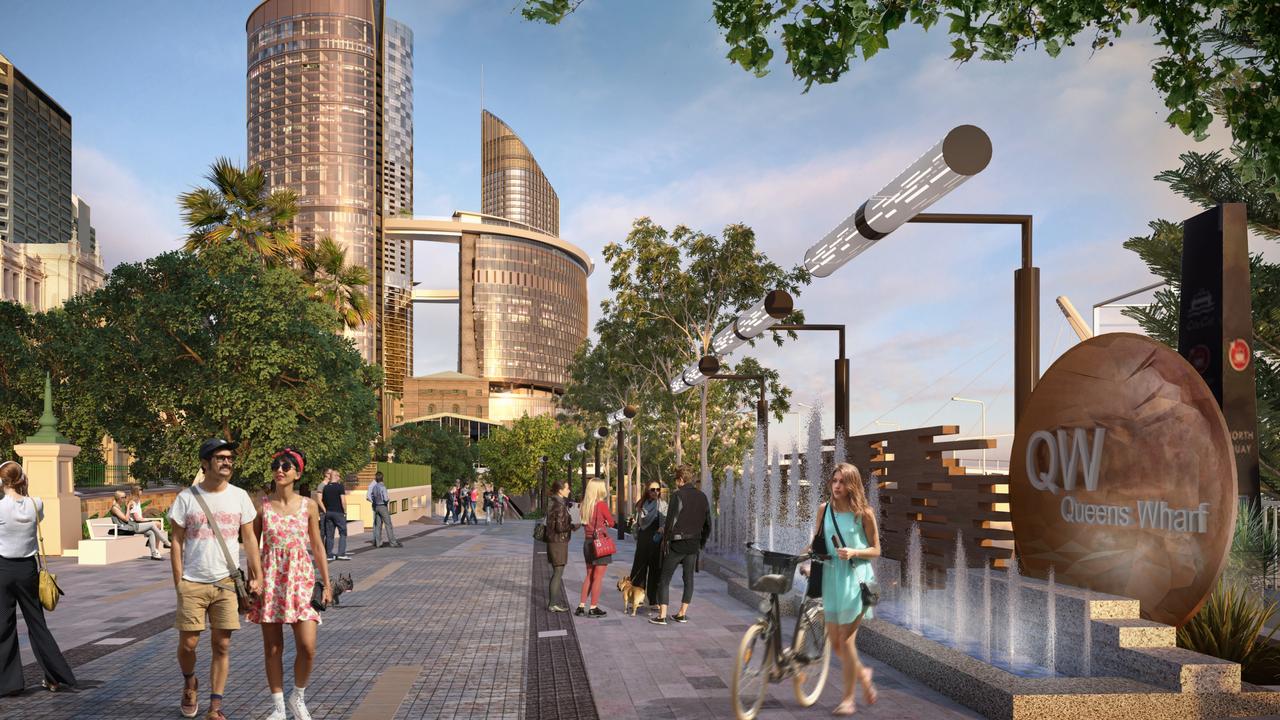 Supplied artist impression of Queens Wharf.
Star Entertainment Group chief executive Matt Bekier said the new retail precinct would deliver "the wow factor" for local, national and international travellers.
"With DFS on board, our luxury retail shopping precinct will not only be globally competitive, but the biggest they have in Australia," Mr Bekier said.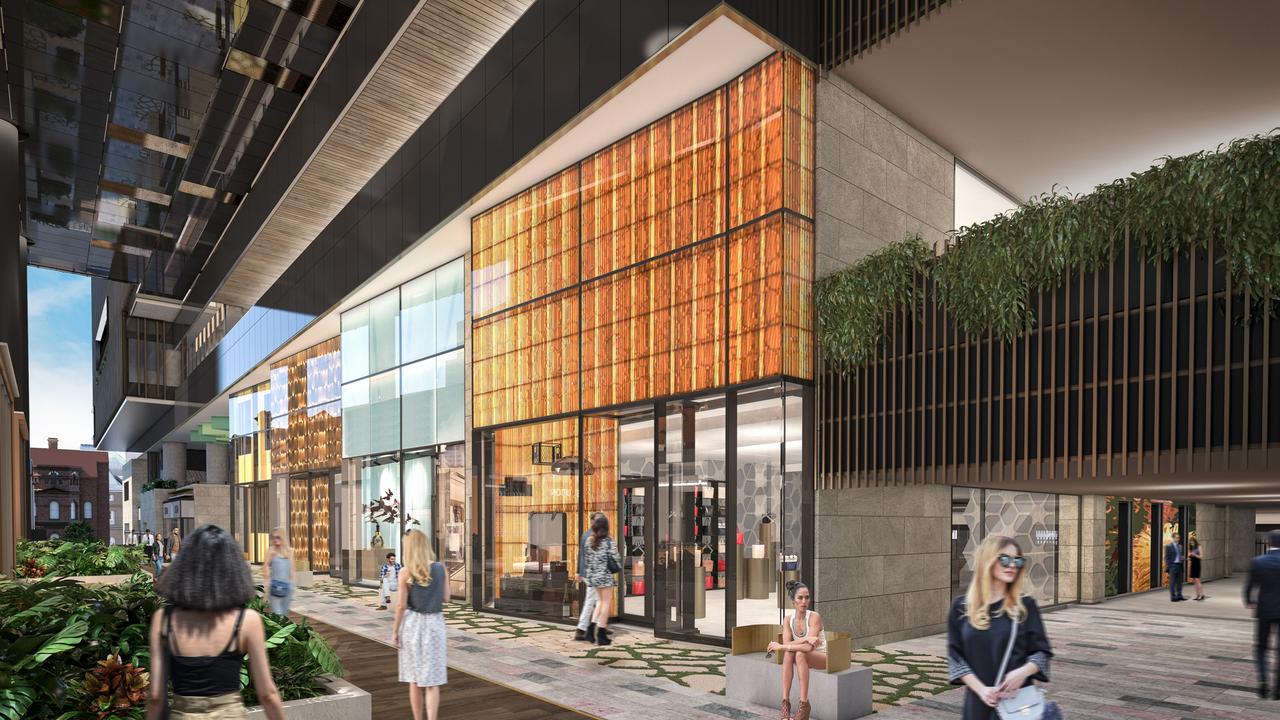 Supplied artist impression of the Harris Lane retail precinct of Queens Wharf
National Retail Association chief executive Dominique Lamb welcomed the announcement and said visitors to Queen's Wharf were forecast to spend an extra $2.7bn at CBD retail outlets.
"Once Queens Wharf is completed, it will provide enormous benefit to local retailers and the Brisbane economy more generally," Ms Lamb said.
Deputy Premier Steven Miles said the project would transform the historic Printery Building into a destination for shoppers.
"This is another milestone in the world-class development that will transform Brisbane's
CBD, boost tourism and create thousands more jobs when complete," Mr Miles said.
The massive "integrated casino resort" will also include hotels and apartments, a bridge to South Bank, a Skydeck 100 metres above the Brisbane River, and over 50 bars, restaurants and cafes.
Source: The Courier Mail