Posted: 7 Dec, 2018
Howard Smith Wharves Is Here: Brisbane's Hottest New Venues Open To The Public
One of Brisbane's most exciting infrastructure projects of the decade is finally here, with overwater bar Mr Percival's and Felons Brewing Co both now open to the public.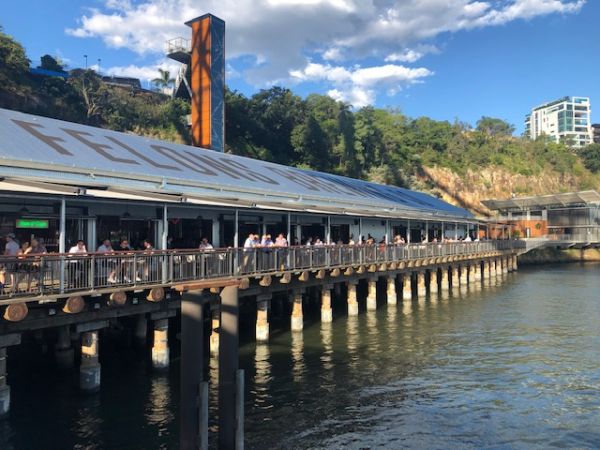 The $200 million restoration of the heritage-listed Howard Smith Wharves, which has been six years in the making involving a team of more than 800 people, has already transformed the formerly derelict stretch of the Brisbane River that starts at Boundary Street and runs underneath the Story Bridge, connecting to the River Walk that goes through to New Farm.
Mr Percival's, the glamorous octagonal overwater bar inspired by New Farm Park's iconic rotundas, was launched to the public on Thursday night, while neighbouring Felons Brewing Co opened last week.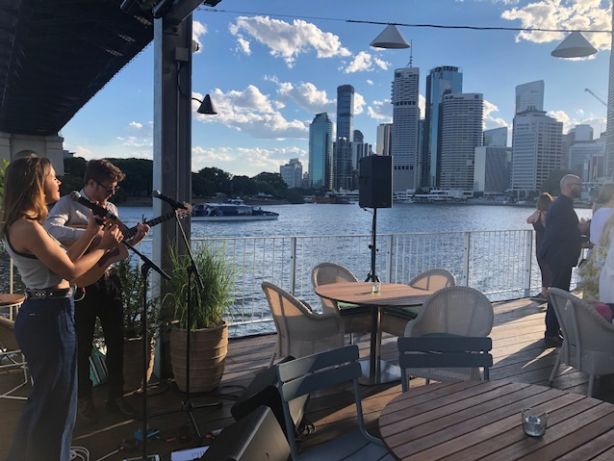 HSW found and director Adam Flaskas said it was an emotional evening for the whole team involved in creating Mr Percival's, which included acclaimed Brisbane designer Anna Spiro.
"It's a momentous moment. We think this will be a world-class venue, a European vibe, with the most amazing interior design," he said.
"Think European summer: caviar, fresh oysters, lobster rolls and aperol spritzers. This is truly something for Brisbane to be proud of."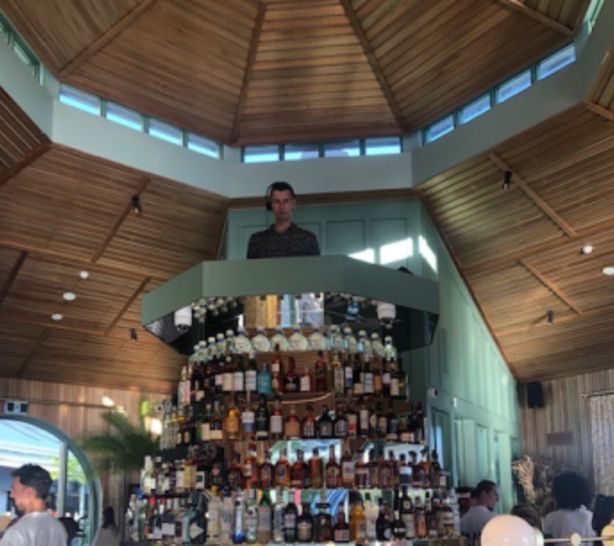 Mr Percival's is certainly a glamorous waterfront space. Featuring extensive outdoor space, including a decked garden lounge, greenery, Victorian Ash timber-lined interiors and a DJ perched on top of the spirit cabinet, it's breezy and casual but still very sophisticated.
Next door, Felons Brewing Co is an enormous space that holds about 800 people and operates as a working brewery complete with two beer gardens and 150 stools overlooking the river. It's serving food as well as drinks, with a fish and chips bar located overlooking the parkland.
It's already drawing the evening after work crowds and weekend locals.
"We want this to be a space that everyone can use: adults, kids, families, big gatherings, couples meeting for drinks, everyone," said general manager Ash Cranston.
"It's incredible to see this vision brought to life and to think Brisbane can now call this space its own."
Greek restaurant Greca will open on December 8, with two more restaurants to follow in early 2019. The hotel will begin trading in March.
Lord Mayor Graham Quirk said Howard Smith Wharves was the missing link along the Brisbane River and, when complete, would become Brisbane's newest world-class entertainment and lifestyle destination.
"Mr Percival's will offer some of the best seats in Brisbane to take in views of the Story Bridge, the Brisbane River and the Riverside precinct, while surrounded by the history of the restored heritage wharf buildings, new public parklands and Riverwalk," Cr Quirk said.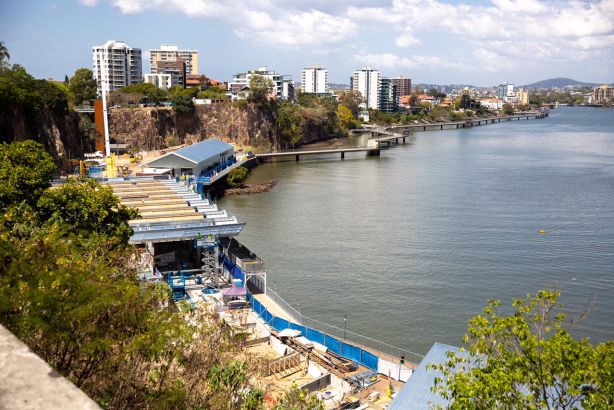 Demand for houses and units within walking distance of the Howard Smith Wharves has skyrocketed, with local New Farm and Fortitude Valley real estate agents recently reporting it as a top priority for buyers heading in to Christmas.
Buyers and renters are keen to position themselves close to the action, agents say.
"Now that it's starting to come to life, it's one of the first, if not the first, question buyers are asking us at open homes: how far is this from the Howard Smith Wharves?" said Matt Lancashire of Ray White New Farm.
"Our buyers want to be on this side [of the river] because they want to be able to walk there. The Howard Smith Wharves are going to such a game-changer for Brisbane and people know that, so they want to be in on it."
Source:
Domain