The Gold Coast is cashing in big bucks from the global health crisis with millions of property dollars splashed over the past month alone following a stellar sales quarter that experts say has thrust the region forward by a decade.
Following a pandemic-fuelled surge in tree and sea-changers, local and interstate buyers have pounced on "bargain lifestyle homes" from the Glitter Strip to the Coast's lush hinterland, with bottomed-out interest rates further swelling the flood that's tipped to continue into next year.
A Surfers Paradise mansion led last month's sales charge, and is set to blow more than a decade of Queensland property sale records out of the water.
While the sale was shrouded in secrecy, selling agent Amir Mian, of Amir Prestige, confirmed the $27 million sale of a new property perched on the main river of Surfers Paradise on a 2900-square-metre block, snapped up by an interstate buyer with local connections.
"That was the top sale in Queensland in 13 years … it's very good news for the prestige market here and the market in general," Mr Mian said.
"In fact I think the pandemic has been good news for the Gold Coast … it has been a blessing in a disguise and to us what should have happened in a decade has been brought forward [thanks to the COVID-19 crisis]."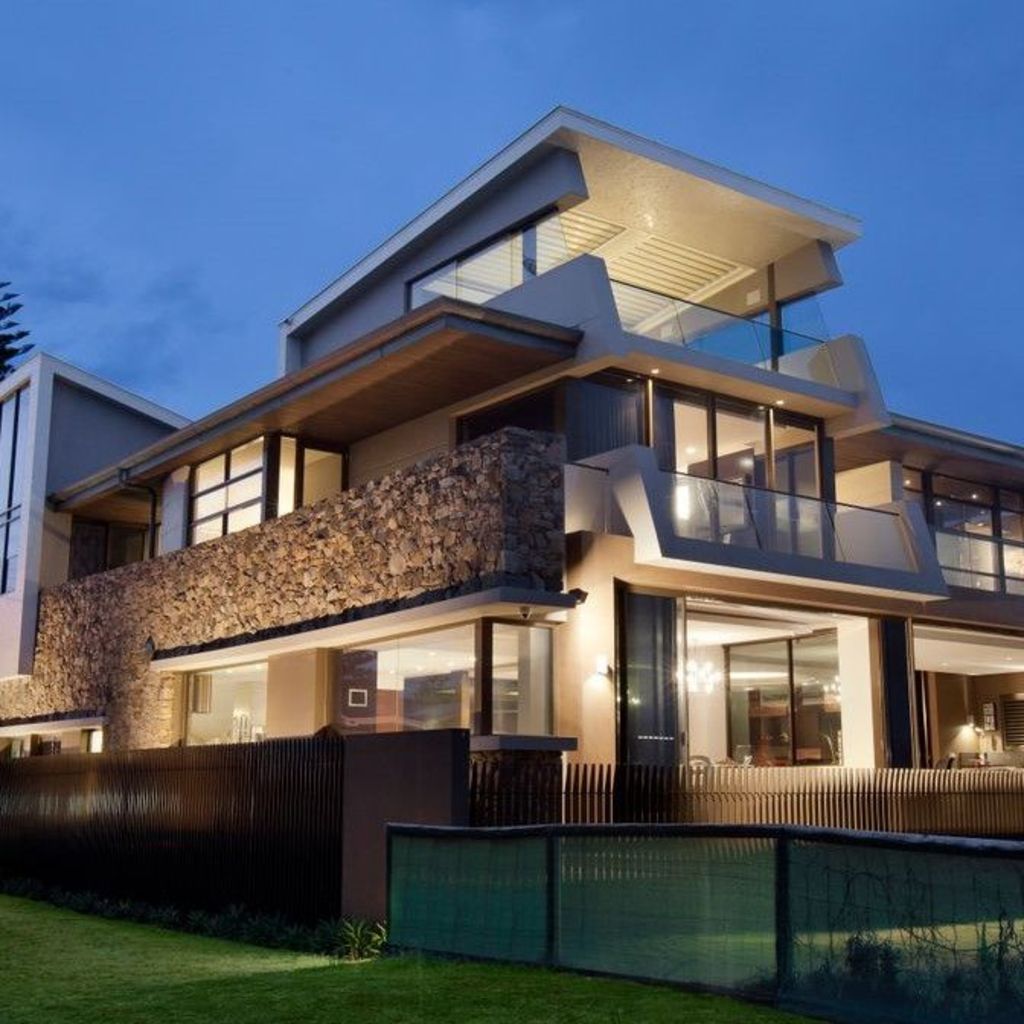 In the past month Mr Mian also sold the architecturally designed 187-191 Hedges Avenue in Mermaid Beach for a whopping $22.6 million to a local buyer.
The five-bedroom abode is perched on the strip locally known as "Millionaires' Row", and features 30 metres of ocean frontage, a spa and a manicured yard the size of an entire block.
The sale came hot on the heels of resort-esque home at 1-3 La Scala Court on the Isle of Capri, which sold for $11.75 million just three months ago.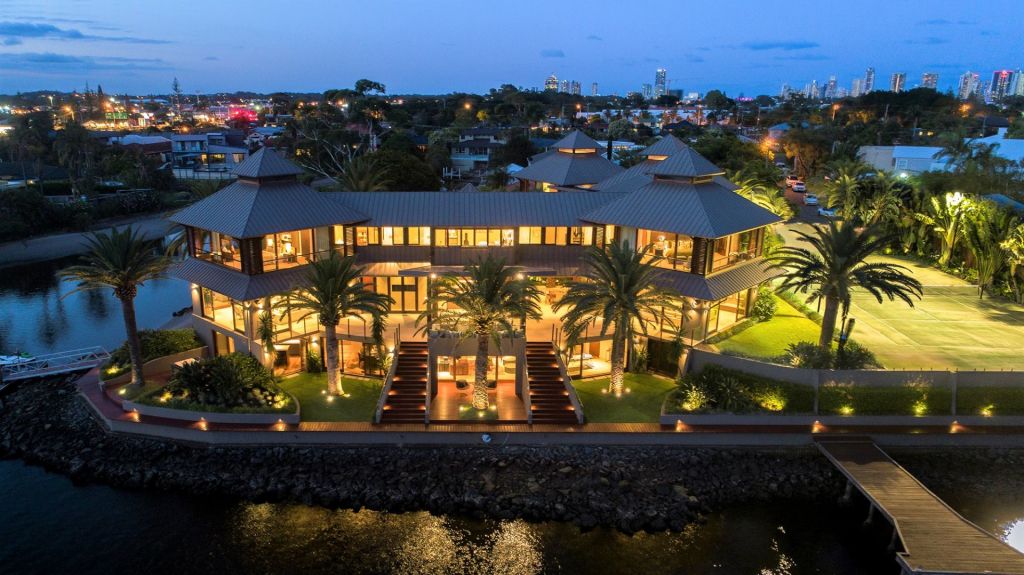 "I think this [prestige sales surge] has been in the making … people have realised it's safe and affordable [on the Gold Coast] and buyers are making lifestyle choices," Mr Mian said.
"It's a million-dollar question as to whether it will continue … but I believe it's going to keep going."
Michael Kollosche, from Kollosche real estate agency, agreed about the prestige sales surge and said each month was proving stronger than the last.
"Results are just getting better …  there has been a lot in all price sectors … and we are approaching sellers off-market to fulfil the demand," Mr Kollosche said.
"Just this week alone we sold 65 Hedges Avenue [in Mermaid Beach] for $4.9 million and it's a knock-over shack."
The agency also just clocked $5.75 million for a stylish penthouse at 4/142 Marine Parade, Miami, as well as the stunning Broadbeach abode at 173 Monaco Street for $3 million, sight unseen.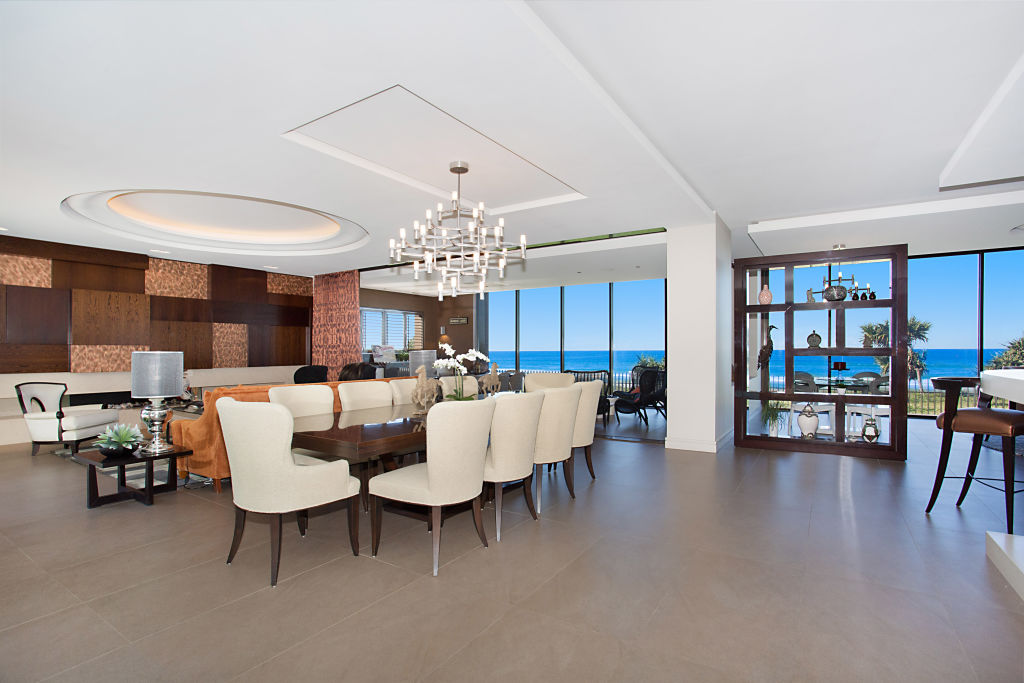 "We are starting to see a wave of inquiry coming out of Melbourne and Sydney from high net-worth buyers who are looking between $10 million and $20 million so we are getting a lot of strong inspections there," Mr Kollosche said.
"We are transacting circa $100 million a month … and on the back of that in our commercial division there's been a lot of inquiry from interstate investors looking to put their foot on some sites because they are seeing that the Gold Coast will buck any trends.
"Definitely we are seeing that the Gold Coast has come out on the right side of all of this and, while it [the pandemic] has been an unfortunate thing to happen nationally and globally, from our perspective we've been somewhat the beneficiaries in regards to people moving up here.
"It feels like if you hadn't been watching the news you wouldn't even know COVID existed since May."
LJ Hooker Property Hub's Dave Manby also cashed in on the skyrocketing prestige market, after selling his own property 6 Jake Court, Bonogin to a Sydney buyer for $1.65 million, sight unseen. His colleague Lisa Psaras handled the sale.
The stunning four-bedroom, four-bathroom rural mini-mansion sits on a 4327-square-metre block and features sprawling indoor/outdoor living spaces, an outdoor bar and a pool with a view.
Source: Domain