If you're a foreign buyer looking to purchase a residential property in Australia, these are the changes you will need to know, according to Daniel Ward of Knight Frank.
In amongst the rapid fire of legislation responding to Covid-19 came some subtle changes to the Foreign Investment Review Board (FIRB). 
Australia's FIRB is the government body that advises the Treasurer on inbound foreign investment.
The aim of the FIRB is to encourage foreign investment in Australia but also ensure this investment goes towards new build developments to support housing supply.
So, unless you're an Australian citizen, you will most likely need to apply to FIRB before you can purchase your home.
Changes that have taken place
In March 2020, the Treasurer of Australia, Josh Frydenberg, made temporary changes in recognition of the fact that the economic impacts of Covid-19 could make Australian assets vulnerable to increased foreign interest.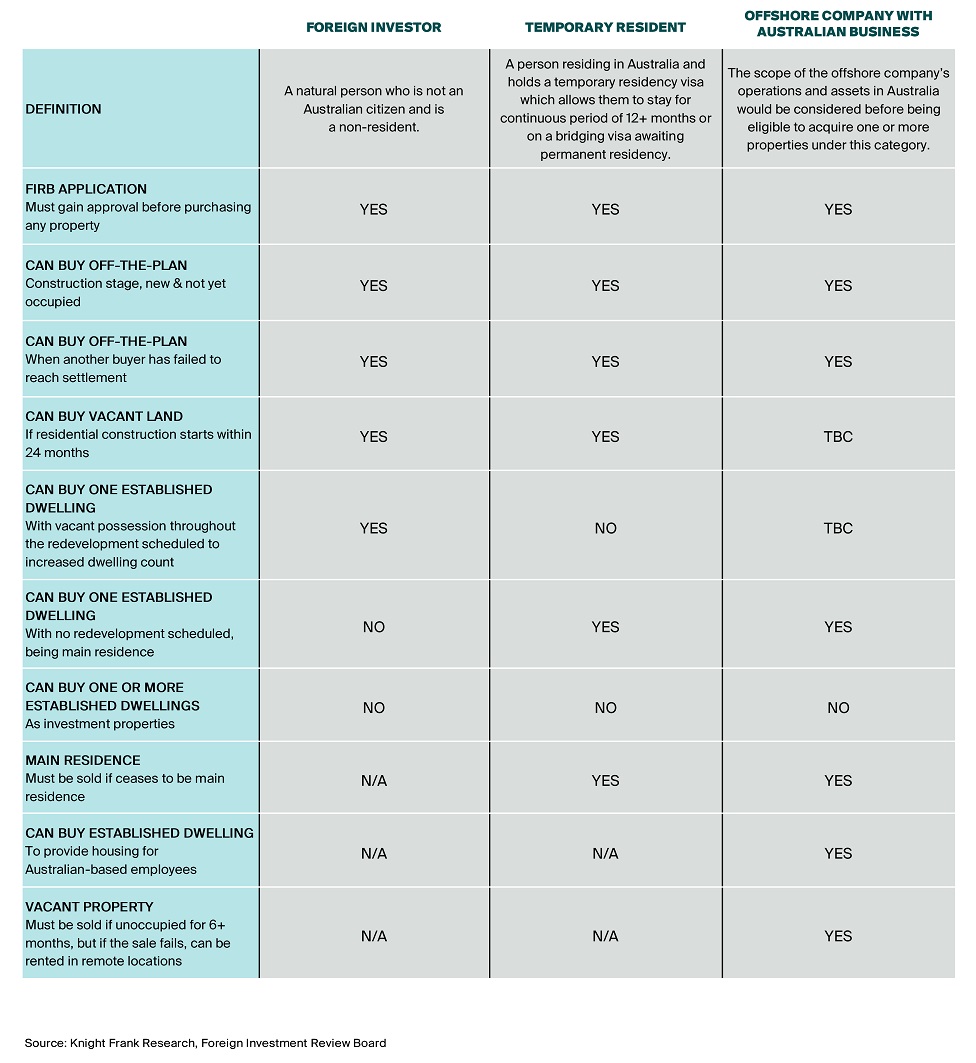 "Josh Frydenberg made temporary changes to the foreign investment review framework in order to further protect Australia's national interests," said Michelle Ciesielski, Head of Residential Research at Knight Frank in Australia. 
"The changes will remain in place for the duration of the current crisis with no end date given yet,"
The key changes that affect foreign purchasers are as follows:
All proposed foreign investments into Australia, subject to the Act, will require approval, regardless of value or the nature of the foreign investor.
FIRB will extend timeframes for reviewing applications from 30 days to up to six months.
Daniel Ward, Associate Director,Residential – Project Marketing said Australia always has been, and is perhaps now even more so, an extremely attractive place to invest money.
"Whilst the Government was proactive and effective in dealing with the pandemic, its economy was not immune and suffered the same shocks to productivity as the rest of the world," said Mr Ward.
"The purpose of these changes is to protect Australian businesses that have been affected by the economic impacts of Covid-19, leaving them vulnerable.
"Foreign purchasers of residential property will be largely unaffected except for the increased timescale from 30 days to six months for the application."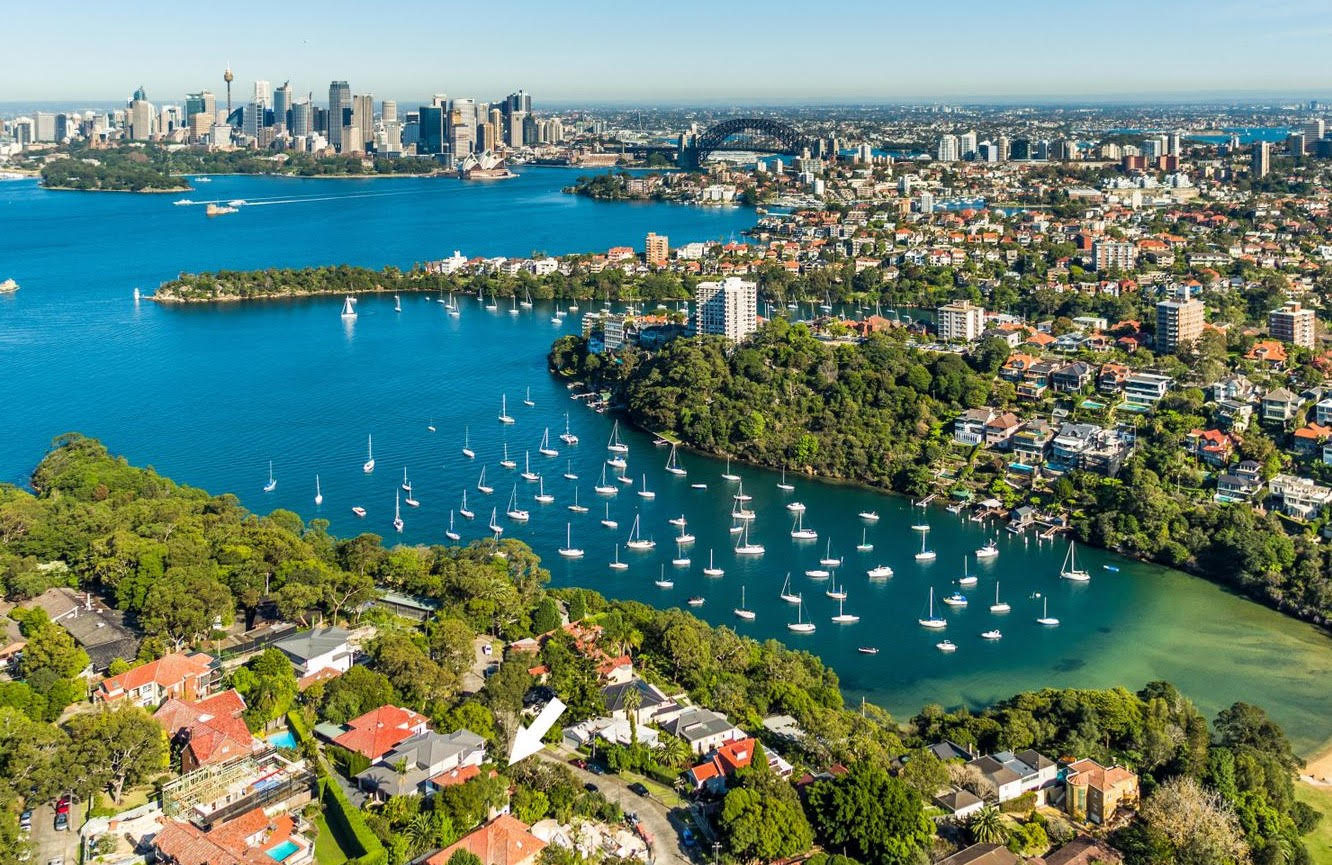 Sydney Harbour. Photo: Knight Frank 
Mei Han Wong, Head of International Residential Sales at Knight Frank in Hong Kong specialises in the sale of Australian residential stock.
"The figures across Australia are suggesting that the slowdown in economic activity from the coronavirus has not impacted housing markets in the same way as equities," said Ms Wong.
"Australia has been gaining popularity amongst the shrewd buyers who believe in 'bricks and mortar' investments and are keeping a keen eye on which countries are performing best at managing the virus.
"The recent change in timescales for FIRB applications has only served to speed up the desire of buyers to act now and submit the application as soon as possible.
"Australia is already showing strong signs of outperforming other markets and the increase to a six-month timeframe for a FIRB application could mean missing out."
The new fees were adjusted on 1st July 2020 and are as follows: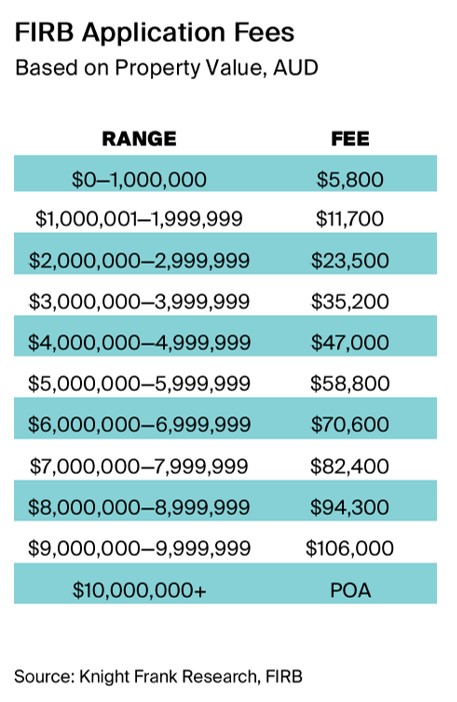 Source: The Real Estate Conversation