The hunt for a house that's not just a home, but a COVID-free castle, has pushed up prestige property prices in Perth, the Gold Coast and Brisbane, with a new report revealing the three cities outstripped the nation's two biggest capitals during 2020.
The Knight Frank Wealth Report 2021, released today, also revealed the trio made a global splash in the Prime International Residential Index (PIRI 100), which tracks the movement of luxury home prices across the world's 100 best residential markets.
Off the back of surging buyer demand, low interest rates and a greater emphasis on lifestyle, the three cities, with Perth in the lead, were ranked in the top 44 of prestige markets, after they each clocked up annual price growth of more than 2.5 per cent.
Sydney was ranked 56 – after prestige home prices grew just 1.1% – while Melbourne came in at 63 after prices rose 0.9 per cent.
A roaring resources sector and a push towards relaxed lifestyle locations saw Perth not just top the national list and rank 34th globally, but dramatically leap from last place among Australian capital cities in 2019 after prestige property prices soared by 3.6 per cent last year.
Luxury home prices in the Western Australian capital had remained almost stagnant the year before, rising by just 0.9 per cent.
The Gold Coast achieved a global ranking of 36 after prices grew by 3.2 per cent – compared to 1.8 per cent growth the year before.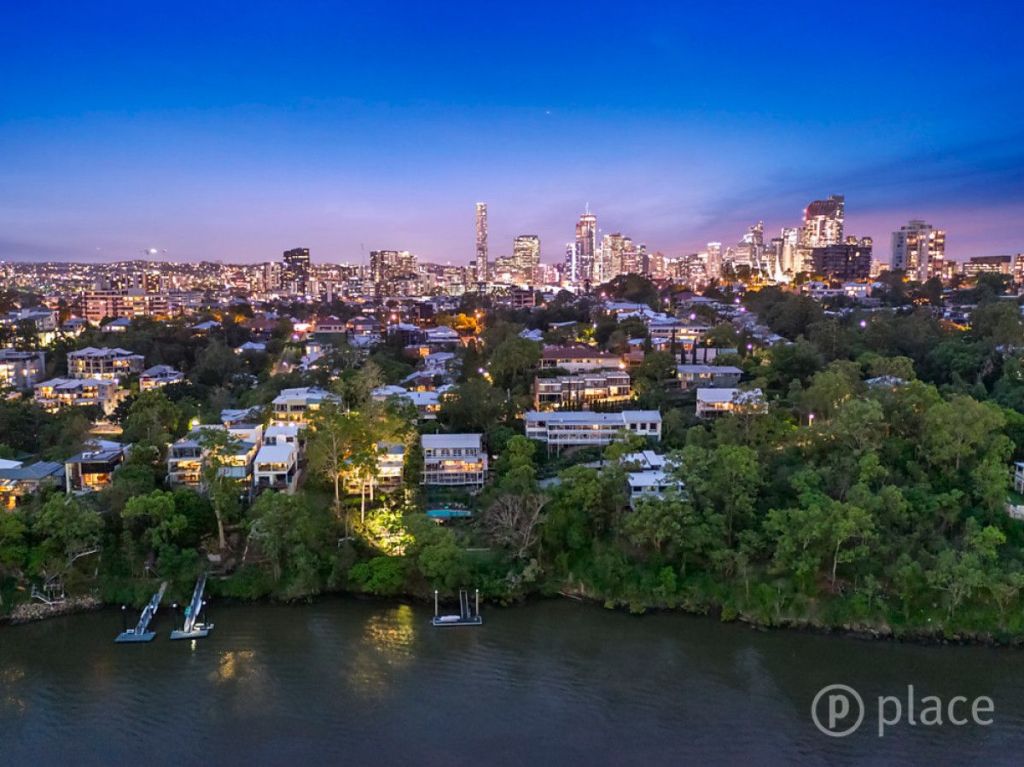 Brisbane prestige property has leapt up the ranks. Photo: Supplied
Rounding out the top Aussie performers was Brisbane, where prices rose by 2.5 per cent to place the Queensland capital in 44th place, compared to 1.4 per cent growth in 2019.
Head of Knight Frank's residential research Australia, Michelle Ciesielski, said while Australian cities had always performed well in the PIRI 100, the pandemic had fuelled a shift among high-end home-hunters towards smaller cities that offered better bang for the buck and a better lifestyle.
"During the pandemic, people reassessed their priorities … it made us re-evaluate how we want to live over the long term," Ms Ciesielski said.
"COVID-19 was [also] handled well in Australia, with a brief lockdown in all cities except for Melbourne, and when our cities were opened up, we saw a surge in pent-up demand, particularly as home owners re-evaluated their lifestyles."
She said the shift in property priorities and the rise in remote working also fuelled growth in the smaller capitals, with cashed-up buyers from Sydney and Melbourne realising their property dollar travelled further in Queensland and Western Australia.
"Before COVID, people wanted to live close to where they worked, but since then that's changed … grounded by travel bans, Australia's luxury buyers [also] focused on building their property portfolios at home, buoyed in part by the country's bullish stock market and historically low interest rate environment," Ms Ciesielski said.
Sydney also recorded its highest volume of prime sales ever in the third quarter of last year, with preliminary data already indicating the fourth quarter surpassed it.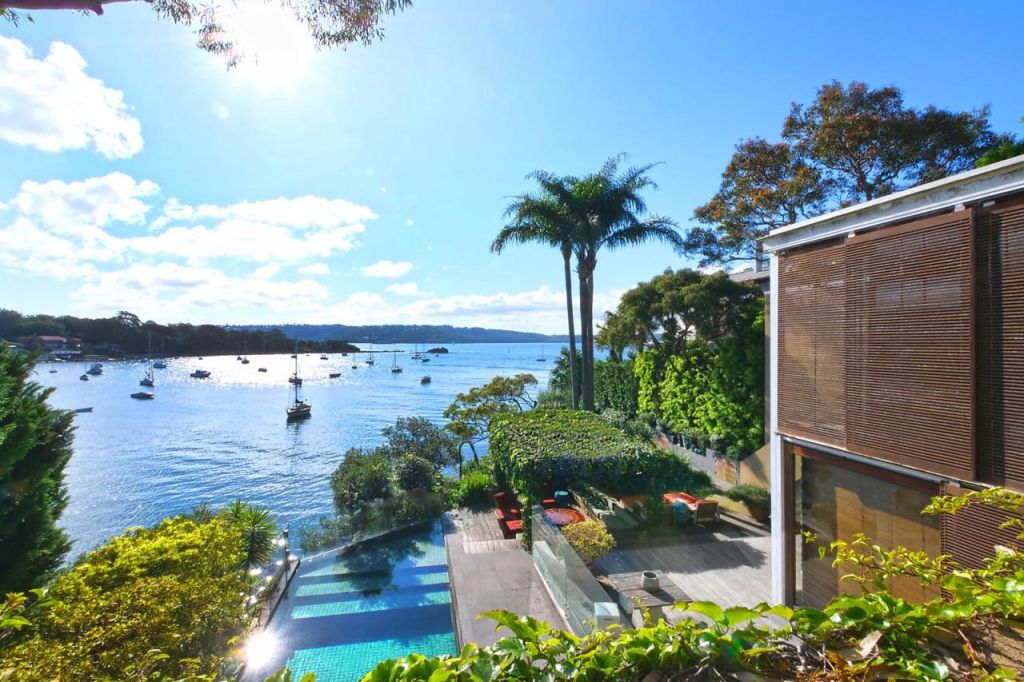 Sydney recorded its highest volume of prime sales in the third quarter of last year, with preliminary data already indicating the fourth quarter surpassed it.
And that upward market movement, particularly for the nation's best performing cities, is projected to further spike.
"Absolutely that growth with these three cities will continue until the end of this year … when we're looking at lifestyle, it was by far the most important thing on people's minds, and that's not going to go away," Ms Ciesielski said.
As part of the report, Knight Frank conducted an Attitudes Survey that found 15 per cent of ultra-high-net-worth Australians bought a new home in 2020, with 16 per cent planning to buy one this year. Among those buyers, outdoor space and leisure facilities or amenities were listed as top priorities.
The survey also revealed 58 per cent of buyers were looking to purchase in a resort coastal area.
Andrew Porteous, of Perth's William Porteous Properties International, said the city's natural isolation had recently pushed up prestige property prices, with expats and interstate buyers flocking to the state in droves.
"Perth is a small city, and it doesn't take much to tip the supply and demand ratio – and right now there's an influx of people because money always wants to find a safe haven and people are looking at our market [and seeing a safe haven]," Mr Porteous said.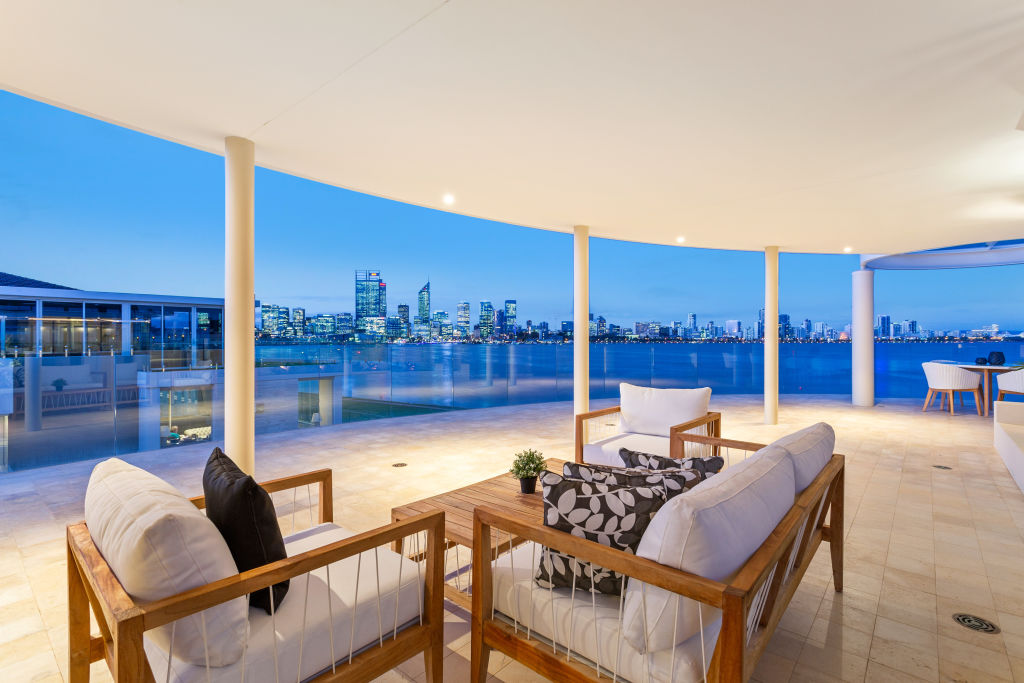 Perth not only topped the national list and ranked 34th globally, but dramatically leapt from last place among Australian capital cities in 2019 after prestige property prices soared by 3.6 per cent last year. Photo: Supplied
"Perth also has a resource-driven economy, and that sector is going well, and it's finding its way back into the property market and creating a frenzy because people are scared of missing out. It's almost a perfect storm."
Mr Porteous said Perth had outstripped Melbourne and Sydney in property price growth purely because the city had started from a lower base.
"But I think that gap is closing (between Perth and Sydney), and this city is going to have significant capital growth."
Real estate agent Andrew Ramsey, from prestige property specialists Kollosche on the Gold Coast, said the city's luxury market had nothing short of exploded with high-end home prices now reaching pre-GFC levels.
"I've never seen it so busy … we are seeing a lot of interest from interstate [particularly Sydney and Melbourne}, and the important thing is over the next three years we will still be short 15,000 apartments, so I see the boom continuing, and the demand will outstrip supply," Mr Ramsey said.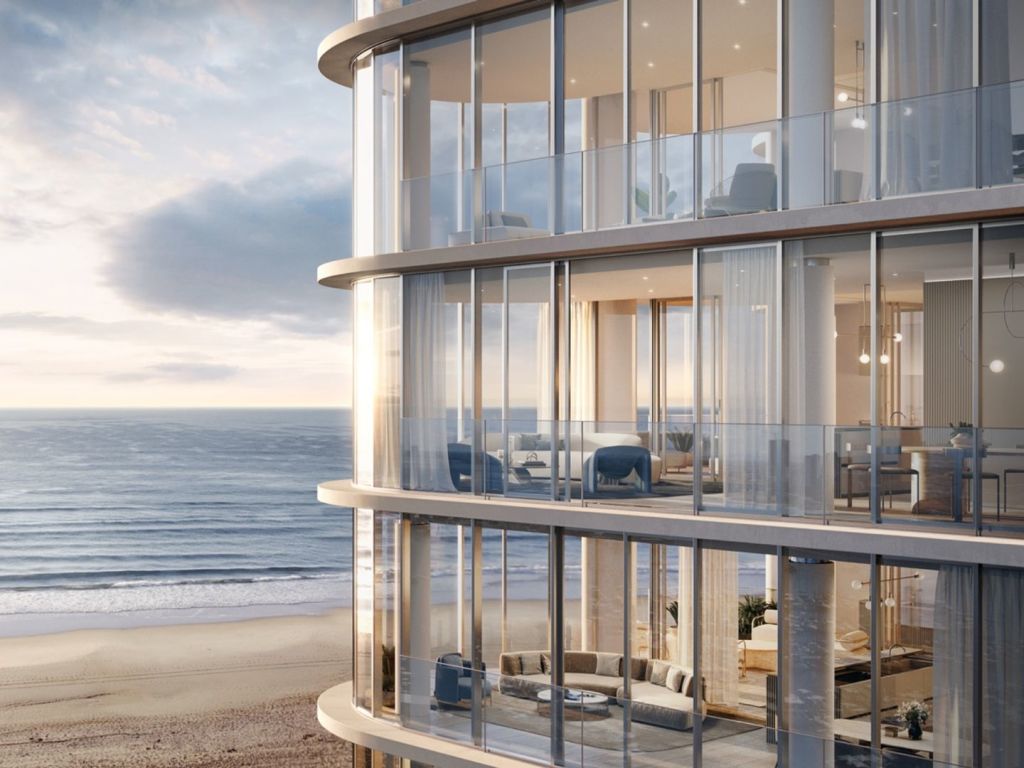 The Gold Coast prestige market has 'exploded', Andrew Ramsay says. Photo: New Property Agent
"We've seen significant growth of potentially more than 10 per cent [in the past year] … and a lot of properties aren't even reaching the market because of the sheer level of demand.
"And we're forecast to have 20 per cent growth over the next three years."
Mr Ramsey believed the price surge was also a result of a pandemic-fuelled lifestyle push with the Gold Coast outperforming Brisbane.
"We've grown up, we're a sophisticated city now, and we've got world-class sporting facilities, schools, transport and restaurants," he said.
"And while the overseas market isn't driving [this price growth], there are expats who are still stuck overseas, and they are buying sight unseen. I did a sale [recently] for $3.9 million sight-unseen from a London-based family who are moving back."
Ray White New Farm principal Haesley Cush said while the pandemic lit a fire under Brisbane's prestige sector last year, the market was already on the cusp of a boom thanks to record low interest rates, affordability and increased infrastructure.
"Brisbane prestige prices had been flat for long enough that they were starting to present exceptional value," Mr Cush said.
"So much so, if you bought a block and built a luxury home then sold it the next day, you'd be lucky to cover your costs. There was incredible value and people were starting to recognise it.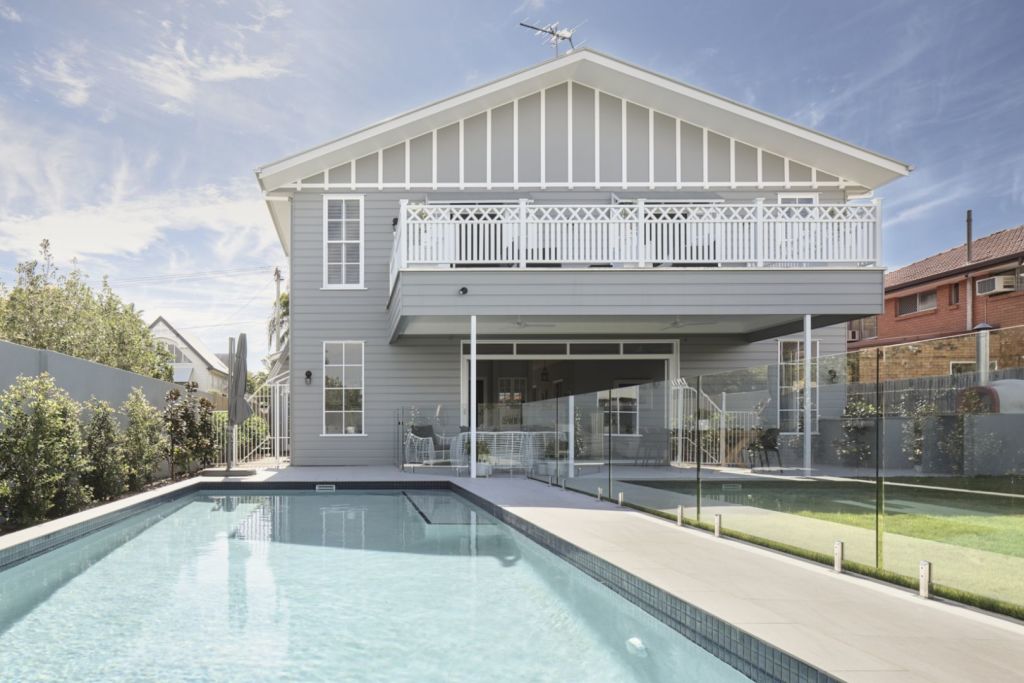 Sale price records have been tumbling in suburbs like New Farm in Brisbane, says Haesley Cush. Photo: Ray White New Farm
"During the last prestige auction [Ray White New Farm] did in December, we sold nine out of the 11 prestige properties. The year before that we would have sold maybe three or four.
"Now the outlook for Brisbane is that there is way more room for growth than other capitals. We're putting in a casino, [for example], that we believe will mature the city, like Expo did in '88.
"And this is not just going to be a sugar hit … the city is only going to get better in years to come."